Bulletproof Next
Learn how to build a modern Next.js app from scratch 🚀
In this course, we are building a blog app. But we use a GitHub repo as a CMS. Have a look at it:
Play Now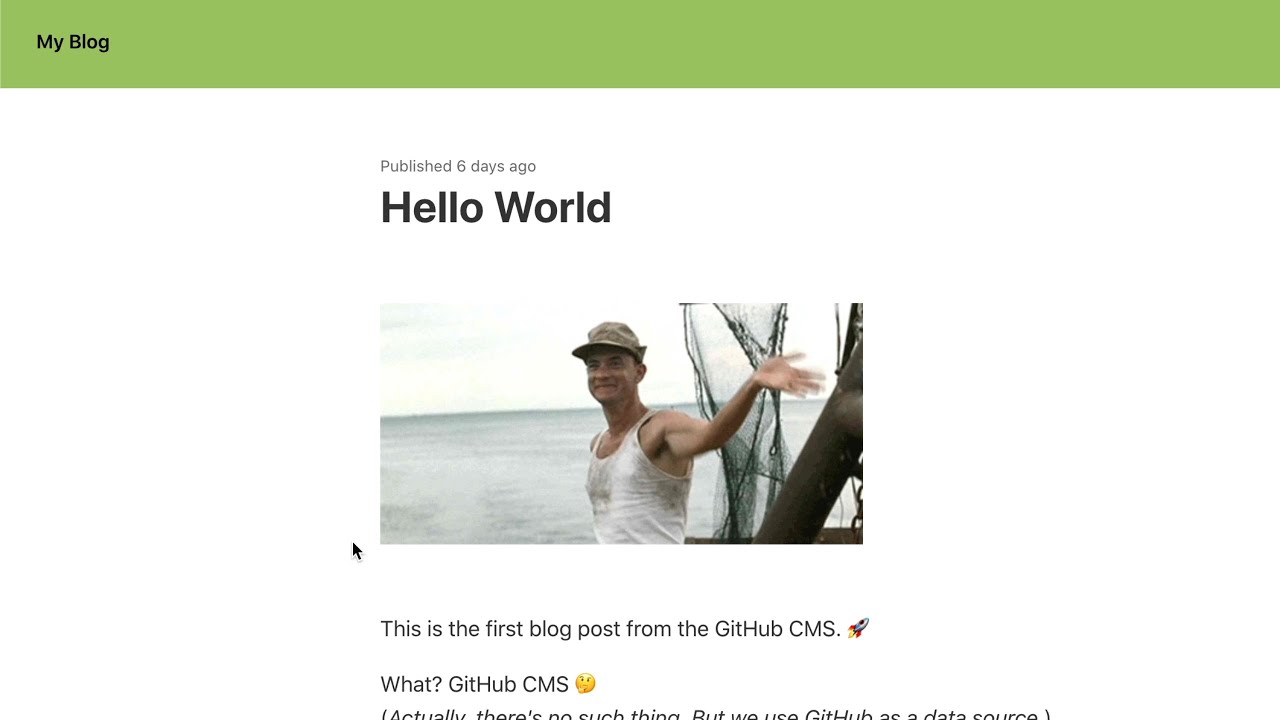 Course Content
These are the lessons we cover in the course:
Convert the app from server rendering to static regeneration
Add social login support with next-auth
Fetch comments from a GitHub repository
Use SWR to step up data fetching
Add Optimistic UI support when adding comments
Add authenticated page to created/edit blog posts
Partial SSR - Render header component & login info with SSR
Add instant production reload support as you change data in GitHub
Error handling related to data fetching
Adding Next.js Preview mode for PRs in the GitHub data repo
Preload data to get login info faster
optimize our app for SEO (Social cards + sitemaps)
Use React components inside blog posts and extract metadata for SEO
paginate comments and blog posts
cache APIs to reduce the load on APIs
E2E Testing with Cypress.io
Replacing the data layer with a CMS, Firbase, Fauna, Prisma, & MongoDB
Help me to finish this course
You can also join the waiting list.
(I will send you a link to join to the course on September 1st)
FAQ
Who's behind this?
I am Arunoda Susiripala. I was a Next.js maintainer a few years back.
What's the format of the course?
I believe in the "learn by doing" approach. These lessons contain a mix of text content, code, videos, and quizzes. Try it out.
When can we access This course?
If you are a supporter, Arunoda will email every week with updates to the course. Otherwise, the course will be available to the public on September 1st.
Will this course available for the public for FREE?
I believe in open access to education. But at the same time, content creators should get paid properly. That's why I'm doing this as a fundraising project.
When will you charge me?
We charge the credit card Today. But, you can change your mind until September 1st, 2020. Contact arunoda@hey.com for cancellations.
Why don't you use GraphQL?
GraphQL is a way to query a data source. After you have complete this course, you can simply use a GraphQL data source. I wanted to make it as simple as possible.
Why don't you use Redux, Recoil, or Mobx ?
Most of the time, you don't need a solution like this. You can do a lot with React hooks and data fetching features in Next.js. We use vercel/swr as a data management layer because it's simple to use but powerful.
Trust me. I worked with a pretty big Next.js app; we never needed Redux.
I have some questions. How to contact you?